In a Task activity group to better define a User Flow, we have considered all the possible tasks the student wants to accomplish when he interacts with the websites.
First of all we have divided the Tasks in different time phases: Find out - Apply - Study - Work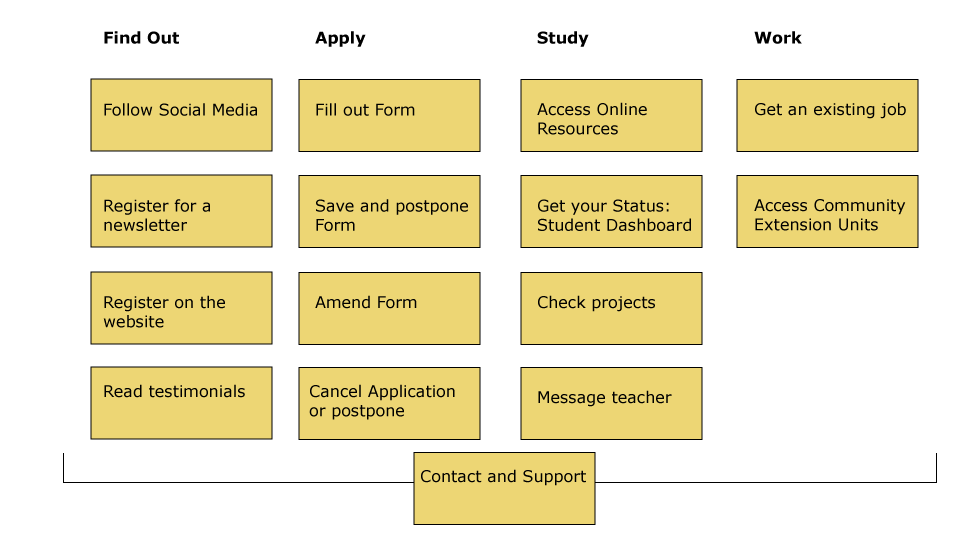 I have focused on the Student enrolled to the course, in the time phase Study. This is the User Flow.